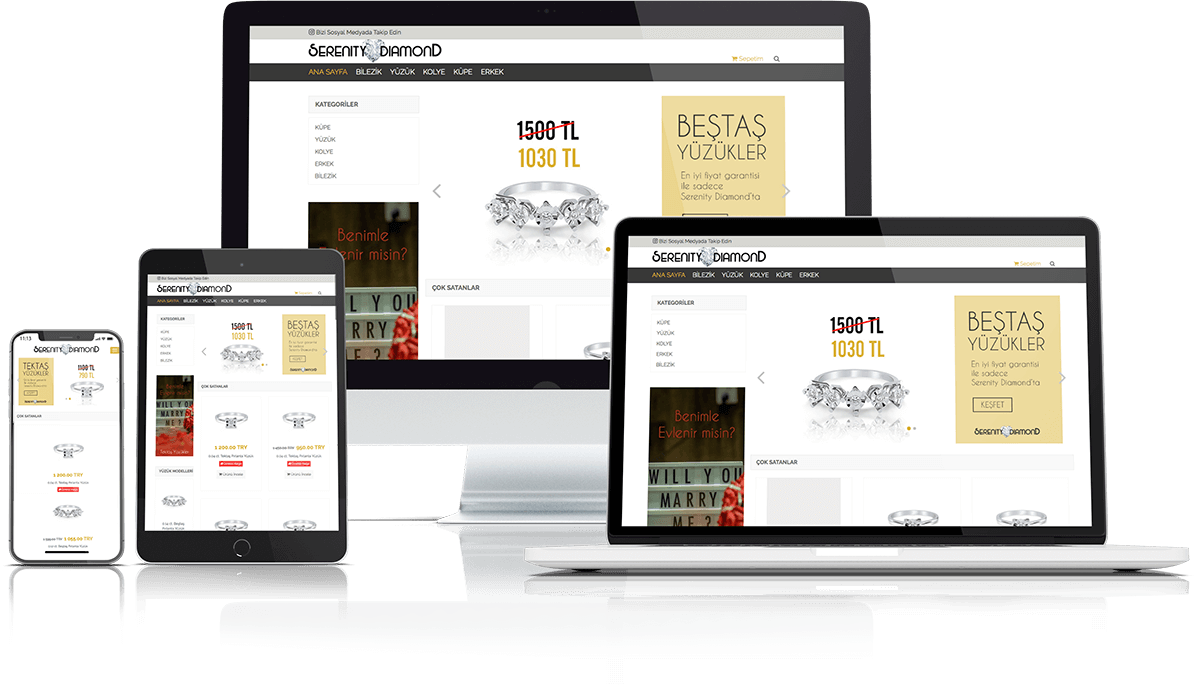 Custom Design Service
Our users who use or will start to use Sitemia can benefit from our custom design services for e-commerce sites or corporate sites if they wish
Apart from the theme options that we offer free of charge, the design of your site is designed by our team starting from '0' and delivered to you within 48 hours.
Service Content:
3 alternative logo design works are done for our customers who buy this service.
We make interior page designs for corporate sites, showcase designs and product detail page designs for e-commerce sites.
Customized designs are integrated into your website package with HTML, CSS and JavaScript coding methods.