Build your Online Store using Instagram Account
If you have an account of your store on Instagram and you have uploaded pictures of your products on this Instagram page, you have everything you need to set up an e-commerce site.
'Create with Instagram' is a feature developed by Sitemia that automatically creates your brand's e-commerce site using your Instagram account content.
You can set up your e-commerce site in seconds by pressing a single button, with the cost advantage of Sitemia. This feature is completely free to all Sitemia customers.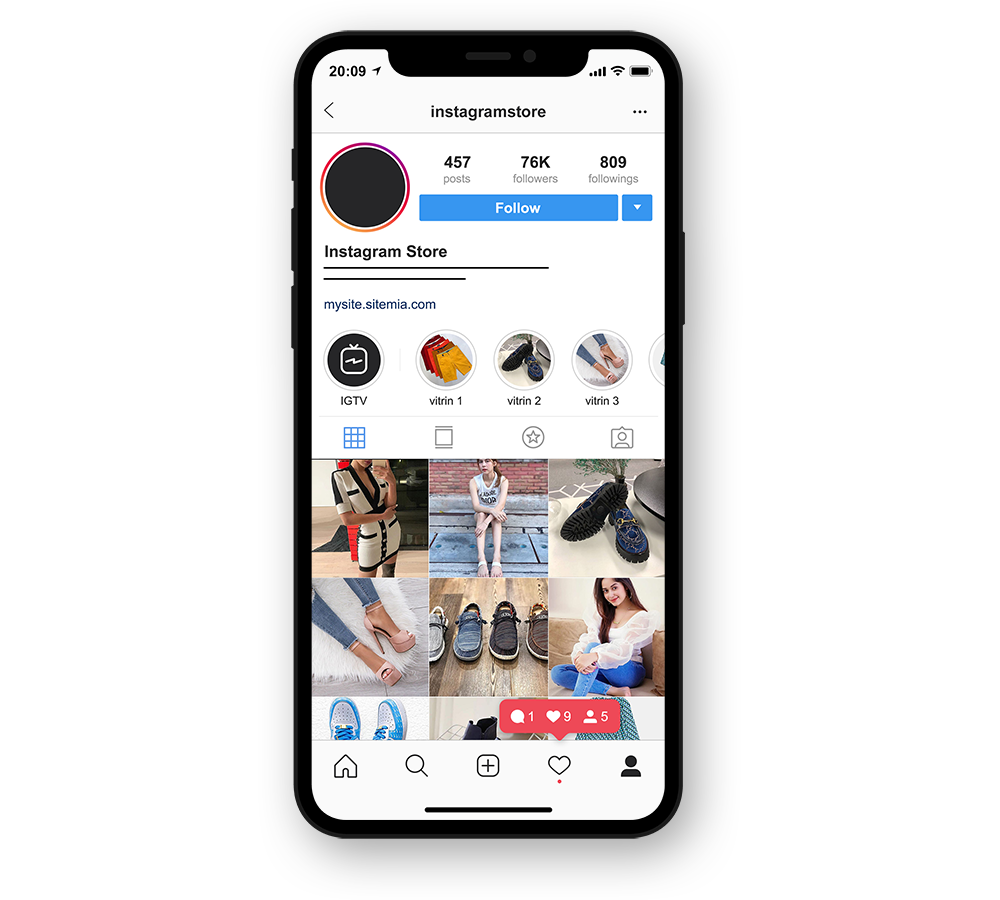 How To?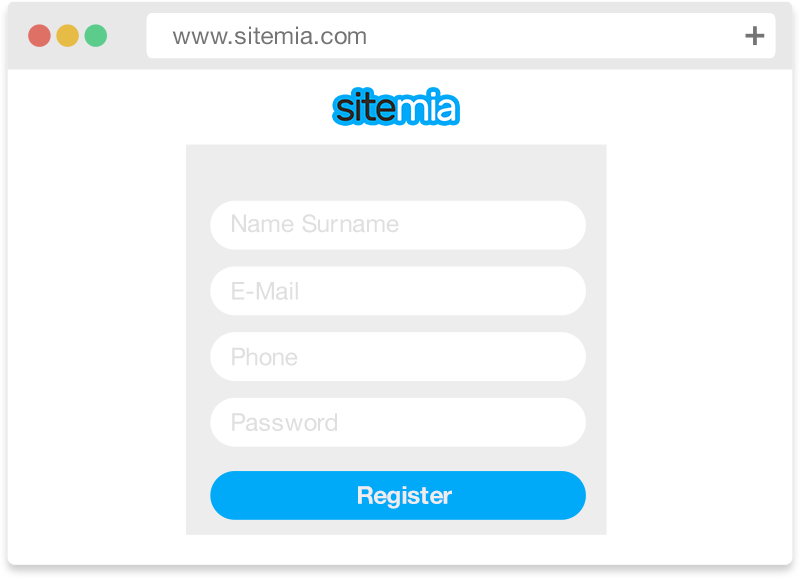 Go to www.sitemia.com, press the sign up button and sign up for Sitemia completely free.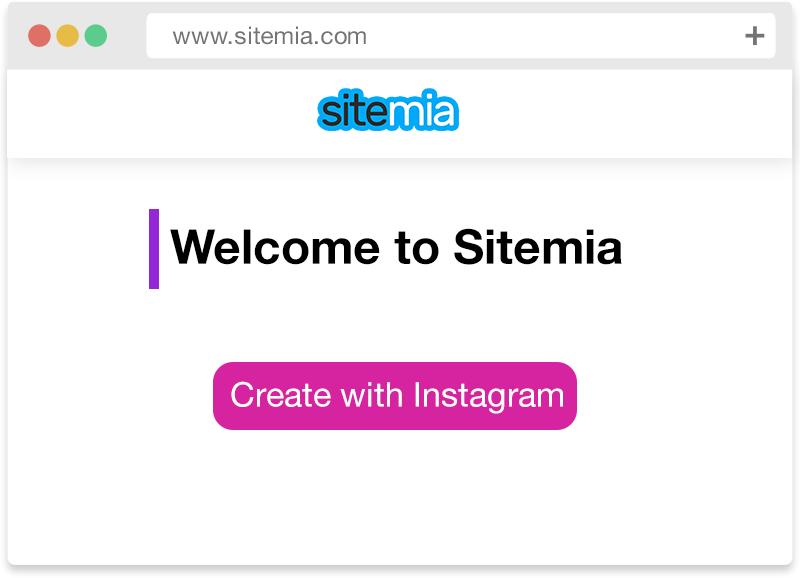 Click the 'Create with Instagram' Button
Press the 'Create with Instagram' button on your panel. Remember, with which Instagram account you will set up your e-commerce site, that Instagram account must be signed in on your device.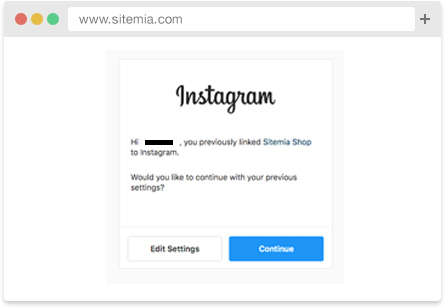 Allow the Request
Confirm the permission requested from you by Instagram. With this confirmation, you will have matched your Instagram store and Sitemia, and the setup of your e-commerce site will start automatically.
Your Site is Ready!
Your Instagram store will be transformed into a professional e-commerce site shortly after you approve the request of Instagram. After the installation is completed, the panel of your E-Commerce site will be opened automatically and will be ready for you.